Andrzej Kuryłowicz
Since early 1990s Andrzej Kuryłowicz established several publishing houses in Poland, however, Albatros demonstrated the most dynamic growth. He transformed Albatros into one of the largest fiction publishing houses in Poland.  He was one of the creators of Polish books market, introducing it to such great writers as Dan Brown, Harlan Coben, Tess Gerritsen, James Patterson, Jean-Christophe Grangé, Nicholas Sparks, Kazuo Ishiguro; or reminding us of classics such as Joseph Heller, Kurt Vonnegut, Mario Puzo, J.D. Salinger, John D. MacDonald, Truman Capote, Jerzy Kosiński, Ian McEwan.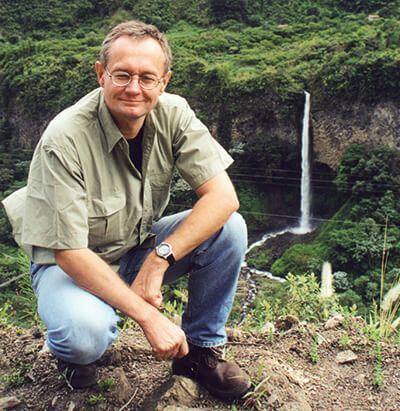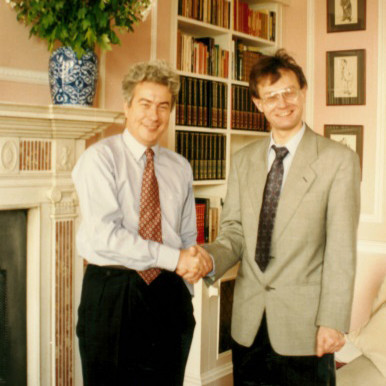 Shaking hands with Ken Follett, 1990s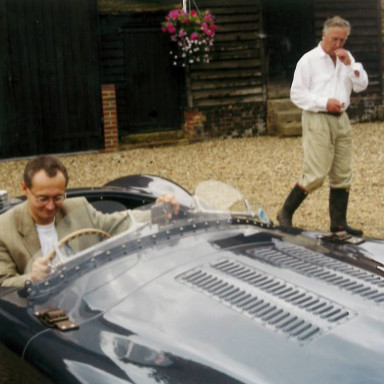 Visiting Frederick Forsyth's farm, England, 1999
He was always engaged in publishing to the fullest
Andrzej Kuryłowicz introduced new formats of books to Polish market (he was the first in Poland to publish pocket-sized books), ran unique advertising campaigns (for instance a memorable guitar concert by Ken Follett in Warsaw's Concert Club Stodoła in 1992), designed covers for all published books and promotional materials by himself.  He loved books and admired writers, who he very often made friends with.
"If there was one word which would characterize Andrzej, I'd say it is "motion".  It doesn't, however, mean a physical feature but a state of mind. It means to be independent. Rebellious. At times going against the tide. And above all – not being boring. being bored yourself and not making others get bored with you."
As for his private life, he was a wonderful father and a great friend
He shared his passion for travelling, reading and watching films with his family and friends. His daughters, Agnieszka and Aleksandra, used to accompany him at international book fairs or in numerous crazy voyages since their early childhood. He would also proudly show pictures of his son Adaś to all foreign literary agents.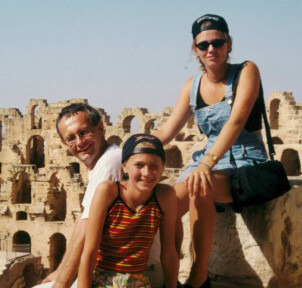 "He was kind, witty and extremely hardworking. Neither of us feared to openly express thoughts to one another. I will miss him."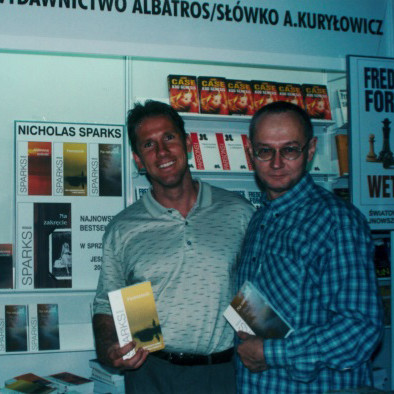 with Nicholas Sparks at Warsaw Book Fair, 2001
The two who share love for finale plot twists- Andrzej and Harlan Coben, 2005
He leaves hundreds, thousands and millions of books behind
Meticulously selected, of high-standard editing, graphically designed with his pinch of perfection.
"He was the most committed and outstanding publisher out of all I have had around the world. I will always be thankful for that."
We will never forget him.
He was very special.
He passed away in spring 2014.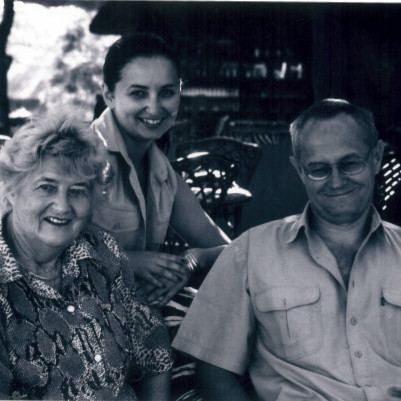 A visit to Ali Sussens, South Africa