Dear Readers, Business Partners, Friends,
This year we are pleased to celebrate the 25th Anniversary of Albatros Publishing House.
Amidst an abundance of new releases, we have always been striving to seek the best works to be published for you – these which captivated us by their literary value, style or interesting plotline. By the end 2018 we had brought over 1500 titles to Polish readers.  And on this occasion, we would like to thank everyone who has contributed to the development and success of Albatros Publishing House.
We seem to be a small enterprise. From the very beginning it has been a family business and our team has always been modest. Back in 2004, when we received Asy Empiku Award for the best book in foreign literature category, there were only 3 people working in here. Now there are thirteen of us.
Yet, the truth is there were always more of us: authors and their agents, translators, editors and proof-readers, a team of technicians both in Albatros and in the printing house, distributors and booksellers, graphic designers and illustrators, critics, bloggers and journalists.  Regardless of where they work, they are members of Albatros family.
We are very grateful to all of you for helping us care about the beauty of the books we publish.
We would also like to express our gratitude to you, Dear Readers, for choosing our books, for the trust and dedication you bestow on us for so many years. We are always pleased to hear you were sitting up and reading till late at night or you ran discussions till dawn, poured tears or burst into laughter over a read. You let everybody know what a great time you have with us, with our authors.
Every book is valuable if it brings you what you are looking for: relaxation, entertainment, knowledge. Andrzej Kuryłowicz, a great publisher and, above all, a book-lover, was always trying to fit both – high-class literature and compelling works of commercial genres into his new-releases plan. Not avoiding controversial books but keeping away from mediocre ones – was his rule we still follow.
On the 25th Anniversary of Albatros Publishing House, which we decided to celebrate throughout the year, we have prepared several surprises, of which we will inform you on our website.
Keep in touch!
Have a great read!
25 years of Albatros from our perspective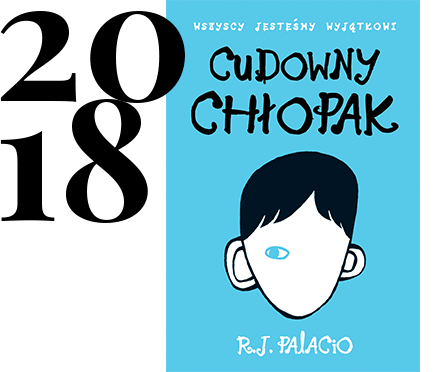 It all began with authors visiting us…
…when in February B.A. Paris, a highly-appreciated author of psychological thrillers, came to Poland. We had then also the privilege to host Lee Child, a creator of Jack Reacher, famous fictional character, and Graham Masterton, an author with whom we have been friends for years. Readers' hearts and minds were won by the novel Wonder, made into film starring Julia Roberts, which opened in theatres across Poland in January. The end of the year was marked with a premiere of Elevation by Stephen King, in which the author brings us back to his favourite town of Castle Rock.
What a year!
A debut-novel written by B.A. Paris, Behind Closed Doors, remained on bestseller lists for almost the entire year, while The Underground Railroad by Colson Whitehead received some of the world's most prestigious literary awards (it was also acclaimed "A Book of the Year 2017" in Poland by Magazyn Literacki KSIĄŻKI). In 2017 our beloved author, Kazuo Ishiguro, received the Nobel Prize in Literature.
Meanwhile, Stephen King triumphed in cinemas and in bookstores – this year only, Polish audience was introduced to the first collection of King's works comprising of almost an entirety of the master's pieces, as well as a new novel, short story and two screen adaptations.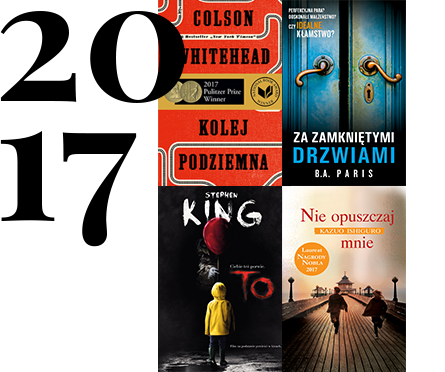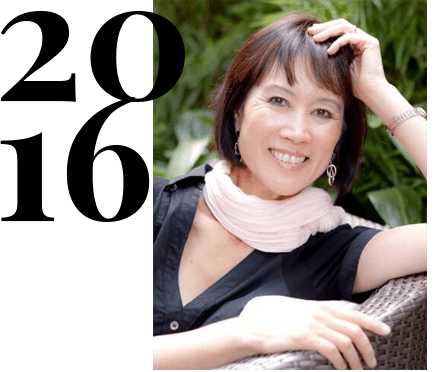 Thrillers and Crime Fiction Dominated!
Stephen King's End of Watch, the final volume of Mr. Mercedes series, was published in June. Harlan Coben's Stranger and Donato Carrisi's L'Ipotesi del male (The Vanished Ones) were among the readers' favourite picks. Tess Gerritsen, leading writer of medical thrillers, visited Poland for the first time, to attend the premiere of her book Playing with Fire. Crowds gathered to meet the writer in Warsaw. Tess Gerritsen also received an award for a lifetime achievement, Honorowa Nagroda Wielkiego Kalibru, at the International Crime Fiction Festival in Wroclaw.
We, then, became experts in promotional gadgets!
A bit of everything
King was back with his new crime fiction Finders Keepers, Lee Child brought us new thriller Personal, Ian McEwan – a touching The Children Act, whereas John Cleese, cofounder of the legendary Monty Python's Flying Circus, surprised us with his autobiography entitled So Anyway.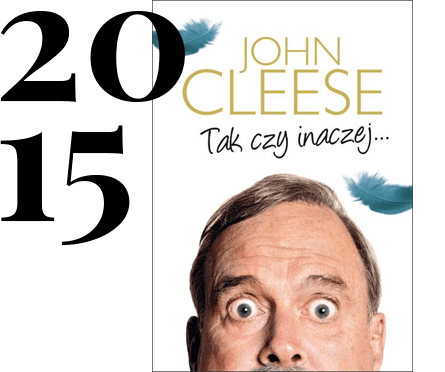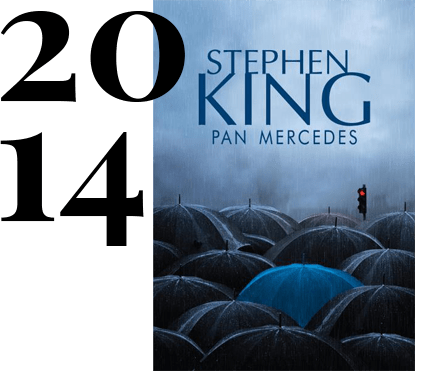 What a book!
Mr. Mercedes by Stephen King proves its ingenious author's brilliance not only in the horror fiction genre but also in building dreadful criminal plotlines. Readers awaiting the last volume of The Century Trilogy by Ken Follet could finally get the new release, Edge of Eternity. The year was also marked by the release of Mario Puzo's The Godfather audiobook, a grand production which involved several dozens of actors and had Janusz Gajos as the leading character.
As for team Albatros, we made our debut as directors of a concert and flash-mob event at the Warsaw Central Station. This, being part of a promotional campaign of a composer Burt Bacharach's biography, was certainly a memorable moment!
Long-awaited new novel…
… entitled And the Mountains Echoed by Khaled Hosseini, author of an acclaimed The Kite Runner, was finally released. Jöel Dicker's novel The Truth About the Harry Quebert Affair, a French-language bestseller, which was shortlisted for the Prix Goncourt, turned out to be a sensation on our market. Your favourite writers didn't let us down either: Lee Child, Guillaume Musso and Stephen King.
And we were asking ourselves the entire year: how many broken hearts did Jöel Dicker leave upon his visit to Poland?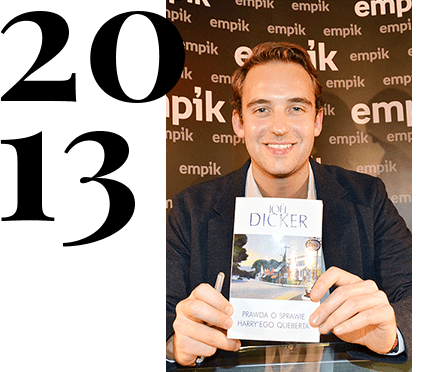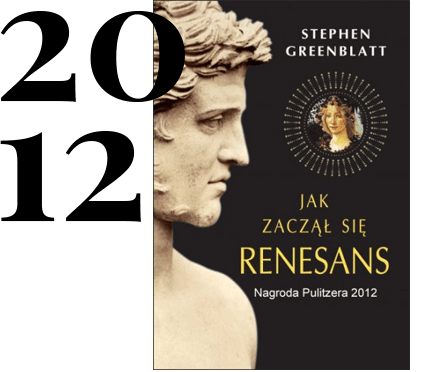 By the end of the year we had published over 1000 books…
…since the establishment of Albatros! We were proud to have published acclaimed books, such as Stephen Greenblatt's The swerve. How the world became modern, which received the Pulitzer Prize among others. Jeffery Deaver made his debut in Albatros Publishing House, bringing an awaited since 2011, mysterious Carte Blanche. Moreover, in 2012 some world-famous writers joined us, particularly John Grisham and Tom Clancy. Spring was marked by a charming visit of Abdel Sellou, whose life story inspired the iconic film, The Intouchables.
Few could brag about their rock and roll life but…
… year 2011 saw Keith Richard's biography being published. Simply entitled Life. Autobiography is an account of a living-legend of music. The Grand Design by Stephen Hawking, the most renowned British scientist, written in collaboration with American physicist Leonard Mlodinow was the second outstanding non-fiction release of 2011. The book is an attempt to prove the Big Bang had been an inevitable consequence of the laws of physics.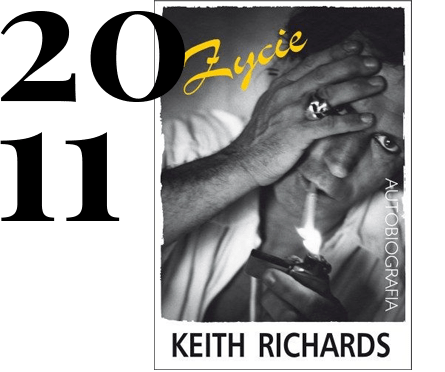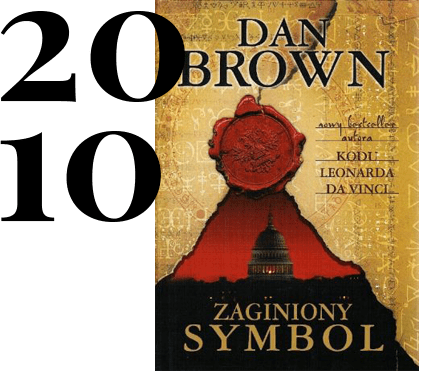 It was intense back then!
Dan Brown was back with his third book on the intrepid Robert Langdon's endeavours, entitled The Lost Symbol.
Brilliant screen adaptation of Robert Harris' Ghostwritter, directed by Roman Polański, strengthened the writer's position in the industry. Ken Follett brought a new historic saga to the public, The Century Trilogy. The first volume entitled Fall of Giants    was published in 2010.
As for dessert, we published Why Italians Love to Talk about Food by Elena Kostioukovitch, which took us on a lovely journey through sunny Italy, to places where cuisine is considered art. 
We began to publish a new series of fiction…
…encompassing such distinctive titles as The Lonely Bones by Alice Sebold, A Mercy by a Nobel laureate, Toni Morrison, orre-editions of novels by Kazuo Ishiguro, Ian McEwan and Doris Lessing. We published a debut-fantasy novel Dziecko Gwiazd. Atlantyda of a remarkably talented sixteen-year-old Michalina Olszańska. Apart from writing, she was also playing violin, composing and singing. She is now regarded as a shooting star of Polish cinematography.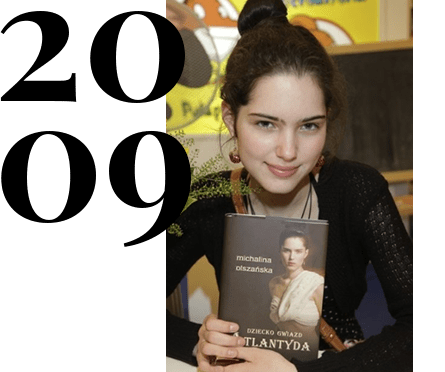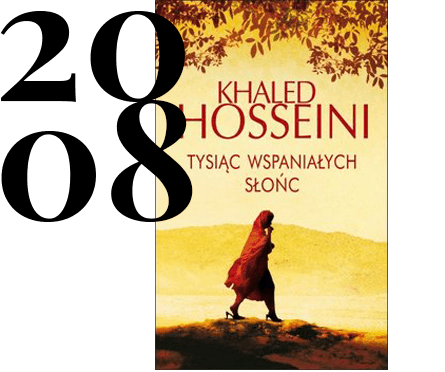 Beyond commercial fiction…
…(best-sellers by Harlan Coben, Nicholas Sparks, Lauren Weisberger), Albatros published some distinguished writers, among others, Doris Lessing, awarded with a Nobel Prize in Literature the preceding year, and Khaled Hosseini, A Thousand Splendid Suns. Legendary Robert Ludlum joined our bevy of thrillers and crime fiction writers. We also published Poczekajka, by Katarzyna Michalak, a debut novelist.  Yet, the most note-worthy book of the year happened to be Anticancer: A New Way of Life by dr David Servan-Schreiber, which brought hope to millions of patients fighting with cancer or at risk of developing the disease. In 2008 we ceased to publish the popular π series.
And the Book of the Year goes to…
…La catedral del mar (Cathedral of the Sea) by Ildefonso Falcones, the greatest Spanish bestseller since Zafon's The Shadow of the Wind. Other distinguished titles of the year include Mao by Jung Chang, the author of Wild Swans, and The Island by Victoria Hislop. We also introduced our readers to a re-edition of the fantasy trilogy by Philip Pullman, His Dark Materials, as its Book 1 film adaptation, The Golden Compass, opened in theatres in December that year. As for another good note, we published all novels by J.D. Salinger for the first time in Albatros.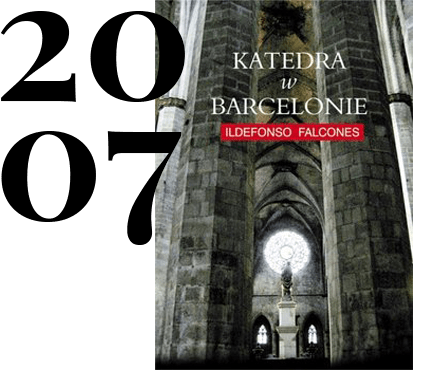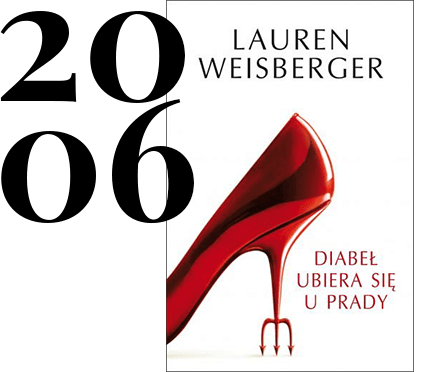 The Devil Wears Prada is a dark horse of bestseller lists!
Re-edition of this humorous novel by Lauren Weisberger, published in relation to the screen adaptation starring Meryl Streep and Anne Hathaway, stole hearts of many. The Da Vinci Code by Dan Brown beat the record of popularity for the third time in a row, merely giving way to the next volume of Harry Potter. Harlan Coben did not let us down, bringing on The Innocent and Back Spin, nor did Frederick Forsyth (The Afghan).
We are now 3 people in Team Albatros!
Kazuo Ishiguro visited Poland
…promoting his newly published book Never Let Me Go, shortlisted for the Man Booker Prize. He still recalls the taste of Polish donuts and his stay in Warsaw. Dan Brown continued to lead in bestseller lists and was awarded As Empiku for foreign fiction for the second time. Harlan Coben reinforced his position with a novel Just One Look, whereas Stephen King had his two last volumes of The Dark Tower saga published. Wojciech Dutka, historian by profession, makes his debut as the first Polish writer in Albatros, with his novel Krew faraonów.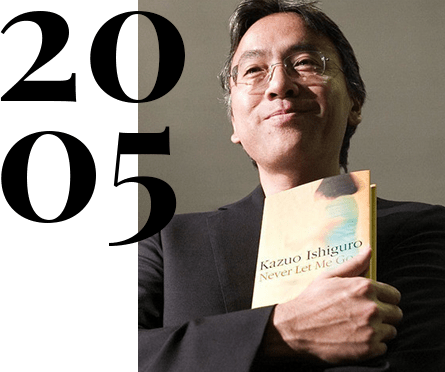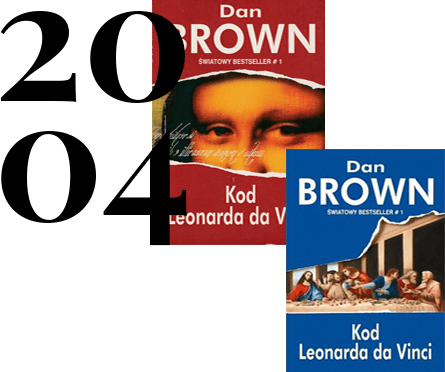 The best year ever
As many as 8 of our publications were listed in an annual book rank of Rzeczpospolita. Dan Brown's The Da Vince Code was acclaimed the bestseller of the year (received an As Empiku Award), slightly outrunning the writer's first novel, Angels and Demons. A Question of Honour by a married couple – Lynne Olson and Stanley Cloud, a novel based on the true story of heroic fighter pilots of Squadron 303, competed against Norman Davies's Rising '44: The Battle for Warsaw for the best historical book of the year 2004 recognition, and it won!
We won't forget it
This was the year when Dan Brown made his debut in Poland. His Angels and Demons dethroned all rivals.
An important premiere was made by Eve Ensler and her The Vagina Monologues – a book that gave rise to the movement against violence against women. Albatros began to publish an iconic novel by Ken Kesey, One Flew Over the Cuckoo's Nest, so well-known thanks to its screen adaptation of 1975 starring Jack Nicholson. The Poles both giggled and shed tears over Allison Pearson's I Don't Know How She Does It, about Kate Reddy, who struggles to find work-life balance. Within a couple of years, the book explodes onto bestseller lists again as the film adaptation is made with Sarah Jessica Parker in the leading role. The π series gains more and more popularity.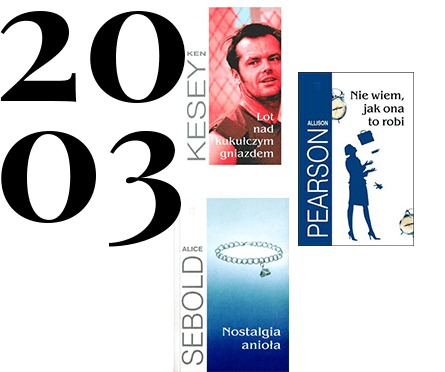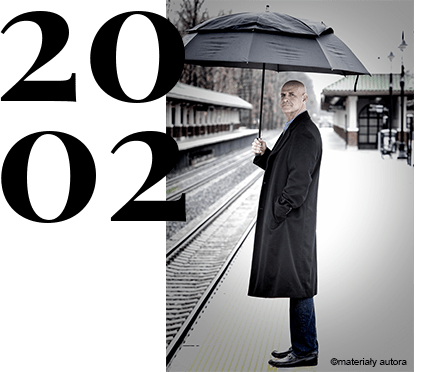 Who doesn't know Harlan Coben today?
…but in 2002 we barely knew him. His book Tell No One paved him the way to an international career. The release of The Family by Mario Puzo was momentous. This last novel from Puzo, which he had worked on for over 20 years, was eventually finished by his long-time friend Carol Gino. Premieres which sparked a lot of emotions: Beautiful Mind by Sylvia Nasar (with a concurrent marvellous screen adaptation of the book, starring Russel Crowe and Jennifer Connelly) and Atonement by Ian McEwan, which made it to an All-TIME 100 Best Novels list by TIME Magazine (the later screen adaptation of the book gained the BAFTA award)
Albatros hires its first employee.
What was the men's answer to Bridget Jones's Diary?
It was Man and Boy by Tony Parsons, one of the greatest bestsellers on British book market back then. Full of witty dialogues, emotionally touching, moving from laugh to tears – a story of a man gradually becoming a father won many women's hearts and minds. An ongoing fascination with Asia brings us to Geisha by Liza Dalby, which reveals secrets of this exotic part of the world. Albatros publishes A Man in Full by Tom Wolfe, an acclaimed American journalist and writer.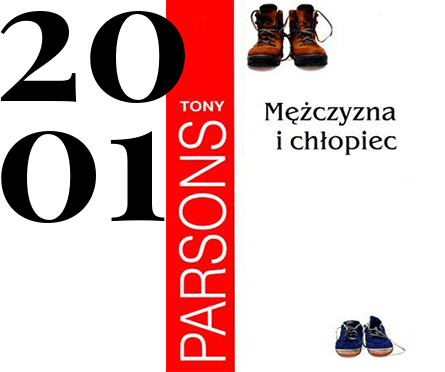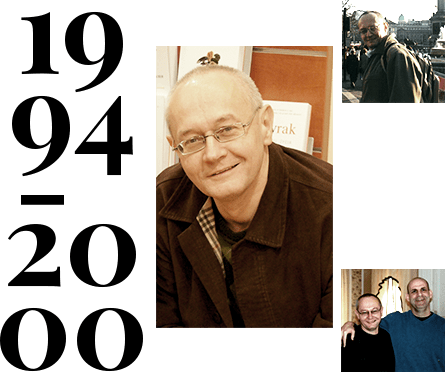 In the beginning, there was passion…
…and a publisher, Andrzej Kuryłowicz, who loved books since childhood. He learned English to be able to read Ian Fleming and his James Bond novels in the original. He established a few publishing houses, among others, Prima, Słówko and AAK, but Albatros was his beloved child. For the first couple of years he ran the company solely on his own. In the 1990s he published some unforgettable novels like Memoirs of a Geisha by Arthur Golden, Princess: A True Story of Life Behind Veil in Saudi Arabia by Jean Sasson, Wild Swans by Jung Chang. Yet above all, he cherished crime fiction and thrillers as well as contemporary prose, especially British and American, and these books have actually paved Albators way to success.